NANTUCKET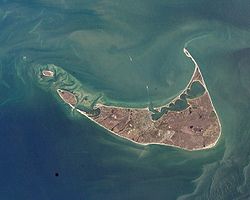 Nantucket is a tourist destination and summer colony. The population of the island soars from approximately 10,000 to 50,000 during the summer months, due to tourists and summer residents.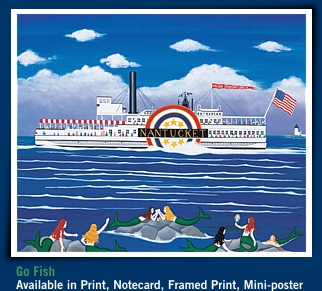 The Nantucket Historc District, comprising all of Nantucket Island, was added to the National Register of Historic Places on December 13, 1966. In doing so the National Park Service paid particular note to the settlements of Nantucket and Siasconset. The island features one of the highest concentrations of pre-Civil War structures in the United States.
Pat Palermino has captured the essence of this beautiful, magical location by featuring many points of interest. These works include Brant Point, Go Fish, Nantucket Christmas Tree, Nantucket Lightship, and Sianconset.
Click here for Limited Edition Nantucket Prints. Click here for Nantucket Note Cards. Click for Small Prints